In this area of the site, you will find a range of resources on Fetal Alcohol Spectrum Disorder from Australia and around the world.
A new website from National FASD UK – for children living with FASD called Me and My FASD
AUSTRALIA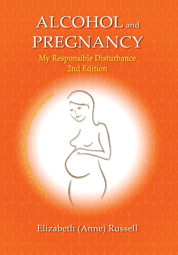 Infographic: Ability Wheel
This visual tool was developed by Australian clinical psychologist Dr Vanessa Spiller. Dr Spllier writes: The Ability Wheel t is useful to parents, teachers or service providers to summarise a young person's abilities across the 10 (plus 1) brain domains to share in a clear way accurate information about a young person and their abilities. Key strategies for supporting and accommodating the young person can be added in. This visual tool can't replace assessment reports but will be helpful for parents and carers to better understand why their young people do the things they do. There is an accompanying video to show how the Ability Wheel can be completed. A blank copy of the tool can be downloaded from the Explained by Brain page on my website at no charge, as is the video https://www.jumpstartpsychology.com/Explained-by-Brain-Group.html
WEBSITES
CANADA
FASD Ontario (July 2019) Parenting indigenous children: A Guide for non-indigenous carers. Health Nexus
Healthy Child Manitoba – What Parents and Caregivers Need to Know About Fetal Alcohol Spectrum Disorder (FASD).
Women's Centre of Excellence – Supporting Change: Preventing FASD- Video series. A resource to support service providers in their work with women.
Edmonton and fetal alcohol area network – https://edmontonfetalalcoholnetwork.org/
Addiction and Pregnancy – a guide for expectant mothers
Free CANFASD Online Courses
POPFASD British Columbia
A collection of over 50 eLearning videos (and counting) provides strategies, techniques, guides and stories about FASD from the classroom and beyond, as well as research, diagnostic criteria, and physiological and behavioural impacts of FASD. These videos are made available on the YouTube channel
UNITED STATES
Proof Alliance (formally MOFAS)
University of Nebraska (11 June 2020) Free Training Manual to Help Health Care Providers Recognize, Diagnose Fetal Alcohol Syndrome.
EUROPE
EUFASD Alliance. Website, resources and weekly blog of FASD news.
The goal of the weekly blog 'is to give a larger picture what happens in the field of alcohol policy and alcohol related harm all over the world to support the principles and actions that decrease this harm'.
Fetal Alcohol Spectrum Disorder (FASD): A booklet for parents, carers and families of children and young people exposed to alcohol during pregnancy. Healthcare Improvement Scotland (2019).
OTHER
Home Advisor – Backyard Camping for Kids with Disabilities
No Fault – Playground Tips for Children with Special Needs
BOOKS
MacDonald AD "When We Were Vikings" follows a young woman born with fetal alcohol syndrome who is also a fierce Viking enthusiast. Booktopia Australia
Honeyman G (March 2018) "Eleanor Oliphant is Completely Fine." Eleanor Oliphant leads a simple life. She wears the same clothes to work every day, eats the same meal deal for lunch every day and buys the same two bottles of vodka to drink every weekend. Eleanor Oliphant is happy. Nothing is missing from her carefully timetabled life. Except, sometimes, everything. One simple act of kindness is about to shatter the walls Eleanor has built around herself. Now she must learn how to navigate the world that everyone else seems to take for granted – while searching for the courage to face the dark corners she's avoided all her life. Change can be good. Change can be bad. But surely any change is better than… fine? An astonishing story that powerfully depicts the loneliness of life, and the simple power of a little kindness [Booktopia Australia]