In this area of the site, you will find a range of resources on Fetal Alcohol Spectrum Disorder from Australia and around the world. Simply click on the links to read more or watch. We thank all contributors.
Lake 88.1 – In Focus: Monday, March 15, 2021- Rob Moore and Elizabeth Holmes [Canada]
We're joined by Rob Moore and Elizabeth Holmes of the Rural FASD support network who provide an update on recent news and the impact it will have on local children with Fetal Alcohol Spectrum Disorder.

WonderlandKids – What is Hope RISING Clinic?
Hope RISING Clinic (Resources, Intervention, and Support to Inspire and Nurture Growth) for prenatal substance exposure serves children from birth through 12 years of age and their families.

CEWH – Trauma informed approaches to FASD prevention
Webinar 3/3 from the series "Extending Learning about Girls, Women, Alcohol and Pregnancy – A Learning Series"

Edmonton and Area Fetal Alcohol Network – CLEARING THE CLOUDS: A STORY OF FASD
'Clearing the Clouds, A Story of FASD' is Melissa's story, in her own words.

CEWH – Working with Women Who Have FASD Themselves
Webinar 1/3 from the series "Extending Learning about Girls, Women, Alcohol and Pregnancy – A Learning Series"

Northwest Central FASD Network – FASD Sharing Circle
Yvette Kraychy discusses FASD awareness and prevention.

FASDHub Scotland – FASD Moving Forward Together, Scottish Collaborative event 25.02.2021
On 25th February 2021 the Fetal Alcohol Advisory & Support Team (FAAST), FASD Hub Scotland collaborated with other colleagues from across Scotland to delivery a half day symposium on FASD.   Chaired by Professor Moira Plant, speakers represented health, education, research, third sector and those with lived experience of FASD.

Northwest Central FASD Network – FASD Training For Justice
Angela Kemble and Donna Kristiansen provide information and training on FASD.

Spotlight on FASD – Podcast Season 2, Episode 10 – Conversations With a Bio Mum
This week we are tying up our second season of Spotlight on FASD in conversation with Angie, an inspirational biological mother of a child with FASD from Melbourne, Australia.

Spotlight on FASD – Podcast Season 2, Episode 9 – Living life with Sensory Processing Disorder
This week delve deeper into our sensory journey with Emily from 21st Sensory Podcast about navigating life with SPD and Autism alongside a sibling with FASD.

Rural FASD Support Network – Audrey McFarlane on FASD Diagnostics
Audrey McFarlane of CanFASD shares how the Lakeland Centre for FASD started their rural community diagnostic clinic 25 yrs ago.

Office of the Child Advocate – Fetal Alcohol Syndrome
Listen to Louis Bartoshesky chat with CASA Volunteers about Fetal Alcohol Syndrome Disorder.

FASD Success Show – #058 Nancy Lockwood: Practical Tools and Tips for Caregivers and Advocates
Like a few of the guests I have interviewed for the FASD Success Show, our professional lives have intersected at various points. I first met Nancy Lockwood eight years ago when I was invited to present at the Ottawa FASD Caregiver Group. A lot has changed in the last eight years.

Gatlinburg Conference Poster Submission – Parental Scaffolding of Play in Children with Developmental Disabilities: Comparing Fetal Alcohol Spectrum Disorder and Autism Spectrum Disorder
To our knowledge, this is the first study to investigate developmental play levels in children with FASD. Parents of children with FASD demonstrated, on average, lower developmental play levels compared to their children – a pattern that has not previously been reported among parent-child dyads with other developmental disorders.

Community of Practice on ASD/DD – Conversations: What is FASD? What Challenges Does it Bring for Families?
Tim Markle, Director of the Southern Regional Center for CYSHCN, talks with parents and leaders from Orchids WI FASD Services. FASD stands for Fetal Alcohol Spectrum Disorder and is a developmental disability with life-long challenges that is twice as common as autism. Join us to hear from parents facing the challenges of helping children move into adulthood.

PreventionInstitute1 – Adapting Early Childhood Environments for Children with FASD
All children want to, and can, learn and grow. No child wants to fail. It feels good to succeed. Our job as parents, caregivers, and service providers is to adapt routines, activities, and environments to help children succeed. This webinar provides an introduction to adapting early childhood environments for children with FASD.

usgovACF – Fetal Alcohol Spectrum Disorders (audio description)
Parenting a child with a disorder on the fetal alcohol spectrum can present many challenges for foster and adoptive families.

Changing the Perspective – Fetal Alcohol Spectrum Disorder – Interview with Natalie Vecchione
In this interview we learn more about Fetal Alcohol Spectrum Disorder. Natalie adopted her son when he was a baby.  He was later diagnosed with Fetal Alcohol Spectrum Disorder later in life after years of her advocating on his behalf.

Manitoba FASD Coalition – Using Attachment and Circle of Security To Strengthen Your Relationship with Your Child or Student
Joanne Brown presented on the importance of attachment in relationships with children or students with FASD. Joanne also reviewed the basic components of Circle of Security. Original presentation February 26, 2021.

Our Homeschool Castle – Special Needs Parents Interview Series || Natalie Vecchione With FASD Hope
This video is in a new series called special-needs parents interviews. I interviewed my friend Natalie over on zoom about her podcast and website FASD Hope.

Demystifying Medicine – Alcohol Consumption + Pregnancy = A Bad Mix
This video provides information on Fetal Alcohol Spectrum Disorders (FASDs) which occur as a result of alcohol consumption during pregnancy. In the video, the signs and symptoms, different diagnoses, treatment/therapy options, and prevention of FASDs are highlighted.

New Brunswick Adoption Foundation – Webinar : Fetal Alcohol Spectrum Disorder (FASD)
Learn about Fetal Alcohol Spectrum Disorder (FASD): Information, Strategies & Personal Experiences. Hear an informative talk from Maria DesRoches, Coordinator for the FASD Centre of Excellence.

Center for Science and Society – Drinking While Pregnant: The Science and Stigma
Professor Khiara M. Bridges, Professor Caitlin Killian, and Dr. Clare McCormack spoke at Drinking While Pregnant: The Science and Stigma, which took place on January 28, 2021, between 4:30​-6:00 PM (ET) on Zoom. The seminar was organized by Columbia University's Presidential Scholars in Society and Neuroscience program.

CanFASD – FASD – CANADA´S LEADING DEVELOPMENTAL DISABILITY
Canada FASD Research Network (CanFASD) published a new brochure for some basic information about FASD in Canada.

Elephant In The Room – Caring for those with FASD.

usgovACF – Fetal Alcohol Spectrum Disorders (audio description)
Parenting a child with a disorder on the fetal alcohol spectrum can present many challenges for foster and adoptive families. It is vital for these families and the professionals who support them to understand the reasons behind any learning and behavioral challenges so they—together—can "try differently."

FosterFamiliesNC – Introduction to Fetal Alcohol Spectrum Disorders
Recent research has shown that 1 in 20 first graders have Fetal Alcohol Spectrum Disorder, but so few physicians, allied health professionals, and parents really know how this lifelong developmental disability manifests itself.

AKCenterForResourceFamilies – FASD Across the Lifespan: Session 1 Introduction and Diagnosis
In Session one of the FASD Across the Lifespan Training Series, Marilyn Pierce-Bulger present information about Fetal Alcohol Spectrum Disorder and prenatal alcohol exposure and details the diagnostic process in Alaska.

Proof Alliance – Let's Have a Conversation
We appreciate you joining us in having an important talk about fetal alcohol spectrum disorders, or FASD. FASD occurs when a baby is exposed to alcohol in the womb, leading to lifelong brain injury, among many other potential conditions.

AUCD FASD SIG – Services and Supports for Adults with FASD
When children with disabilities become adults, there is a significant reduction in services and supports available. For individuals with fetal alcohol spectrum disorders (FASD), however, that loss of services is even more dramatic.

Elephant In The Room – Podcast: Caring for those with FASD
Talking about raising and caring for individuals with FASD. The trials, the tribulations…the love.

VIDEO: Spotlight on FASD – Podcast Season 2, Episode 6 – Why Does Your Child With FASD Lie?
In this week's episode we open up the conversation around this very tricky aspect of living with FASD. So many parents, carers, teachers and other professionals really struggle with what feels like being lied to, we talk about what it really is and how we make the adjustments required to handle it.

Rural FASD Support Network – FASD Transitional Planning
Pateresa Winter of the Lakeland Centre for FASD in Cold Lake, Alberta share how they have provided transitional planning for youth and young adults with FASD for the past 12 years in a rural setting.

VIDEO: Adoption with Nyree – Could your ADOPTED child have fetal alcohol syndrome?
Adopting a child with fetal alcohol syndrome which is often undiagnosed and the common behaviours to expect. Many children with fetal alcohol syndrome go undiagnosed and unsupported throughout their lives. Here are some common behaviors for you to understand that may help you on your adoption journey as an adoptive family.


A new website from National FASD UK – for children living with FASD called Me and My FASD
AUSTRALIA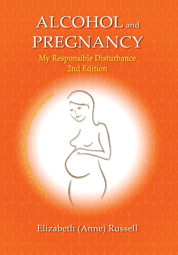 Infographic: Ability Wheel
This visual tool was developed by Australian clinical psychologist Dr Vanessa Spiller. Dr Spllier writes: The Ability Wheel t is useful to parents, teachers or service providers to summarise a young person's abilities across the 10 (plus 1) brain domains to share in a clear way accurate information about a young person and their abilities. Key strategies for supporting and accommodating the young person can be added in. This visual tool can't replace assessment reports but will be helpful for parents and carers to better understand why their young people do the things they do. There is an accompanying video to show how the Ability Wheel can be completed. A blank copy of the tool can be downloaded from the Explained by Brain page on my website at no charge, as is the video https://www.jumpstartpsychology.com/Explained-by-Brain-Group.html
WEBSITES
CANADA
FASD Ontario (July 2019) Parenting indigenous children: A Guide for non-indigenous carers. Health Nexus
Healthy Child Manitoba – What Parents and Caregivers Need to Know About Fetal Alcohol Spectrum Disorder (FASD).
Women's Centre of Excellence – Supporting Change: Preventing FASD- Video series. A resource to support service providers in their work with women.
Edmonton and fetal alcohol area network – https://edmontonfetalalcoholnetwork.org/
Addiction and Pregnancy – a guide for expectant mothers
Free CANFASD Online Courses
POPFASD British Columbia
A collection of over 50 eLearning videos (and counting) provides strategies, techniques, guides and stories about FASD from the classroom and beyond, as well as research, diagnostic criteria, and physiological and behavioural impacts of FASD. These videos are made available on the YouTube channel
UNITED STATES
Proof Alliance (formally MOFAS)
University of Nebraska (11 June 2020) Free Training Manual to Help Health Care Providers Recognize, Diagnose Fetal Alcohol Syndrome.
EUROPE
EUFASD Alliance. Website, resources and weekly blog of FASD news.
The goal of the weekly blog 'is to give a larger picture what happens in the field of alcohol policy and alcohol related harm all over the world to support the principles and actions that decrease this harm'.
Fetal Alcohol Spectrum Disorder (FASD): A booklet for parents, carers and families of children and young people exposed to alcohol during pregnancy. Healthcare Improvement Scotland (2019).
OTHER
Home Advisor – Backyard Camping for Kids with Disabilities
No Fault – Playground Tips for Children with Special Needs
BOOKS
MacDonald AD "When We Were Vikings" follows a young woman born with fetal alcohol syndrome who is also a fierce Viking enthusiast. Booktopia Australia
Honeyman G (March 2018) "Eleanor Oliphant is Completely Fine." Eleanor Oliphant leads a simple life. She wears the same clothes to work every day, eats the same meal deal for lunch every day and buys the same two bottles of vodka to drink every weekend. Eleanor Oliphant is happy. Nothing is missing from her carefully timetabled life. Except, sometimes, everything. One simple act of kindness is about to shatter the walls Eleanor has built around herself. Now she must learn how to navigate the world that everyone else seems to take for granted – while searching for the courage to face the dark corners she's avoided all her life. Change can be good. Change can be bad. But surely any change is better than… fine? An astonishing story that powerfully depicts the loneliness of life, and the simple power of a little kindness [Booktopia Australia]